Employees play a noteworthy role in an organisation. Recruiting those employees thus is also a vital part of a thriving organization.
Recruitment is the outset of building companies human capital thereby recruiters are obliged to do recruitment process efficiently and effectively. Importance of Artificial Intelligence is heightening day after day. New technology and tools have emerged in recruitment also but keeping up with technology isn't easy.
In this day and age, there are plenteous Recruitments tools to streamline the recruitment process. These tools aid managers in candidate sourcing, resume management, background checks, interview scheduling, social media management, and onboarding. Innovative recruiters use hot of the fire to assist them in any and every tread of their recruiting process. But the real task is to ascertain the outstanding tools among the cluster of contemporary tools available in the digital world.Managers often get mixed up in picking up the proper tool which meets their requirements.
That being the case, we are here to help you to choose the most appropriate tool by calling attention in their foremost features and peculiarities at a place.
1. HireKwik
Talent databases are very critical element in recruitment phase. Hirekwik is a free chrome extension helps you to build a database of Linkedin profiles and offer you an ATS on top of it.
Features
View Linkedin profile insights at a glance
Build a database of Linkedin Profiles in just few clicks
Store, track and share your job description with your network
Manage applicants and track recruitment journey with Kanban boards
Integrate with 3000+ applications via Zapier
PRICING: Starter plan allows unlimited profile insights and you can try out all features.
WEBSITE: https://www.hirekwik.co/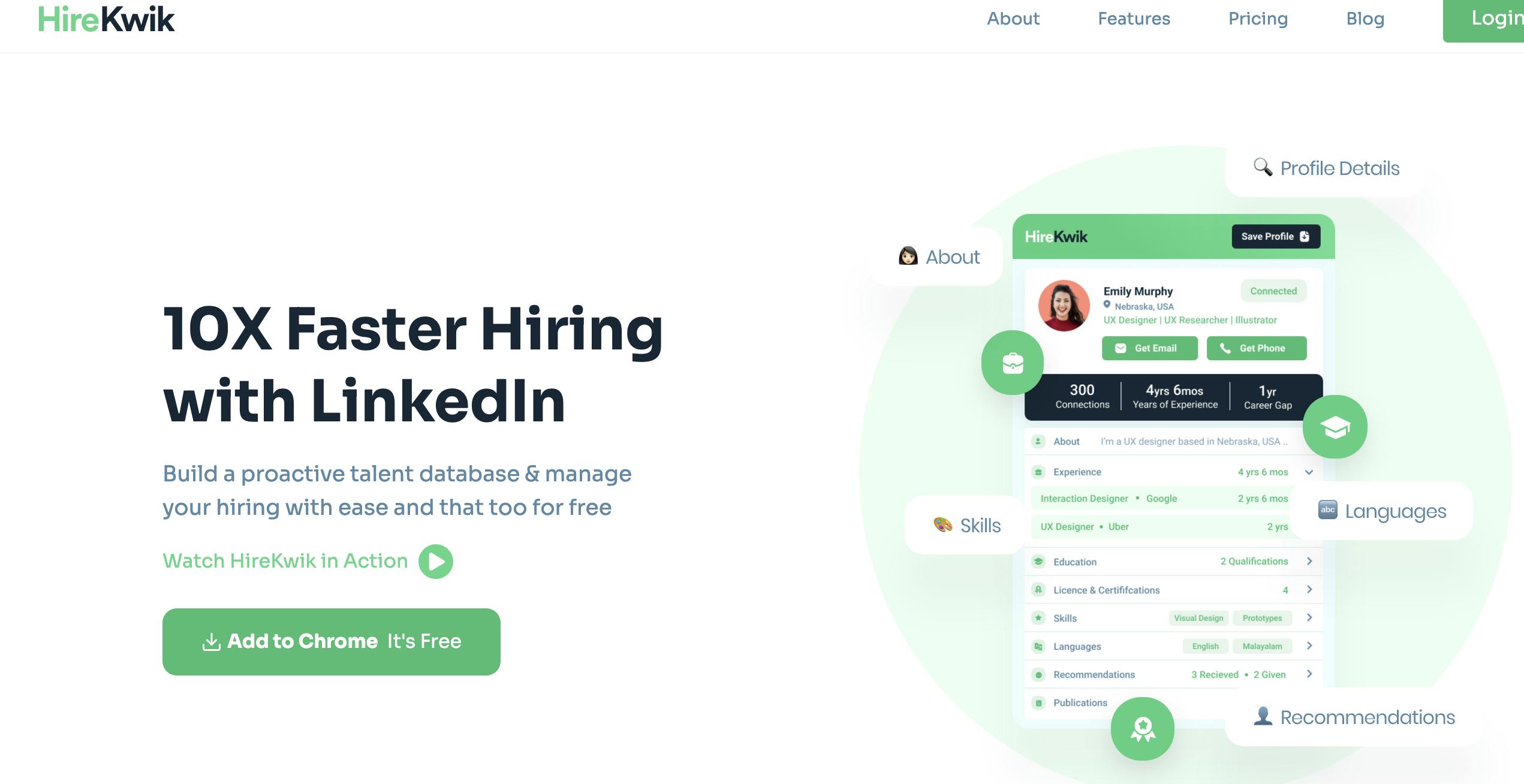 2. DUX-SOUP
Dux-Soup is a LinkedIn automation tool and a chrome plug-in which works with Google Chrome. It is a LinkedIn automation software to find leads and engage with prospects.
Features
It makes it easy to find, attract, and engage prospects on LinkedIn.
It will become a virtual assistant on LinkedIn.
It keeps track of every single profile you visit and allows you to make notes and tags on people.
It allows automating LinkedIn actions and to automate things like follow-ups and personalisation.
PRICING: Free Starter Dux plan is available.
WEBSITE: https://www.dux-soup.com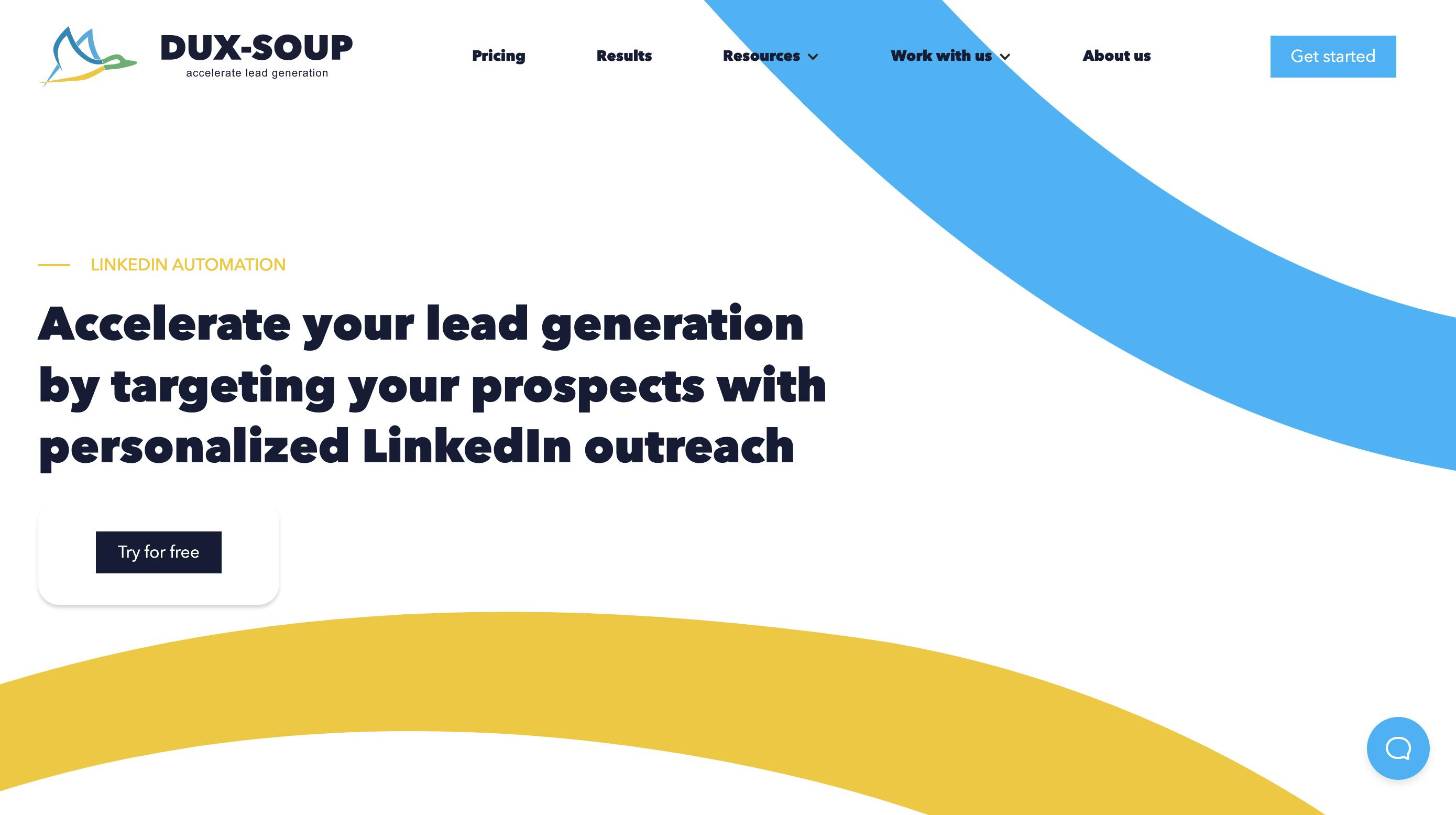 3. RIGHTINBOX
RightInbox is a full-suite extension to upgrade emails.It's an email productivity and sales engagement tool. It is designed to help you to send emails later, email tracking, recurring emails, email notes, email remainders, follow-up emails, templates, signatures, CRM, and more.
Features
It provides recruiters with follow-up email templates.
It helps recruiters to schedule emails to send later, create email reminders and much more.
It helps to find out which prospects are reading your emails and which are ignoring them so you can better target your recruitment efforts on leads that really care.
It helps you to view how many times an email has been opened to get a better idea of who needs a push and isn't worth the effort.
PRICING: Free version of RightInbox is available
WEBSITE: https://www.rightinbox.com/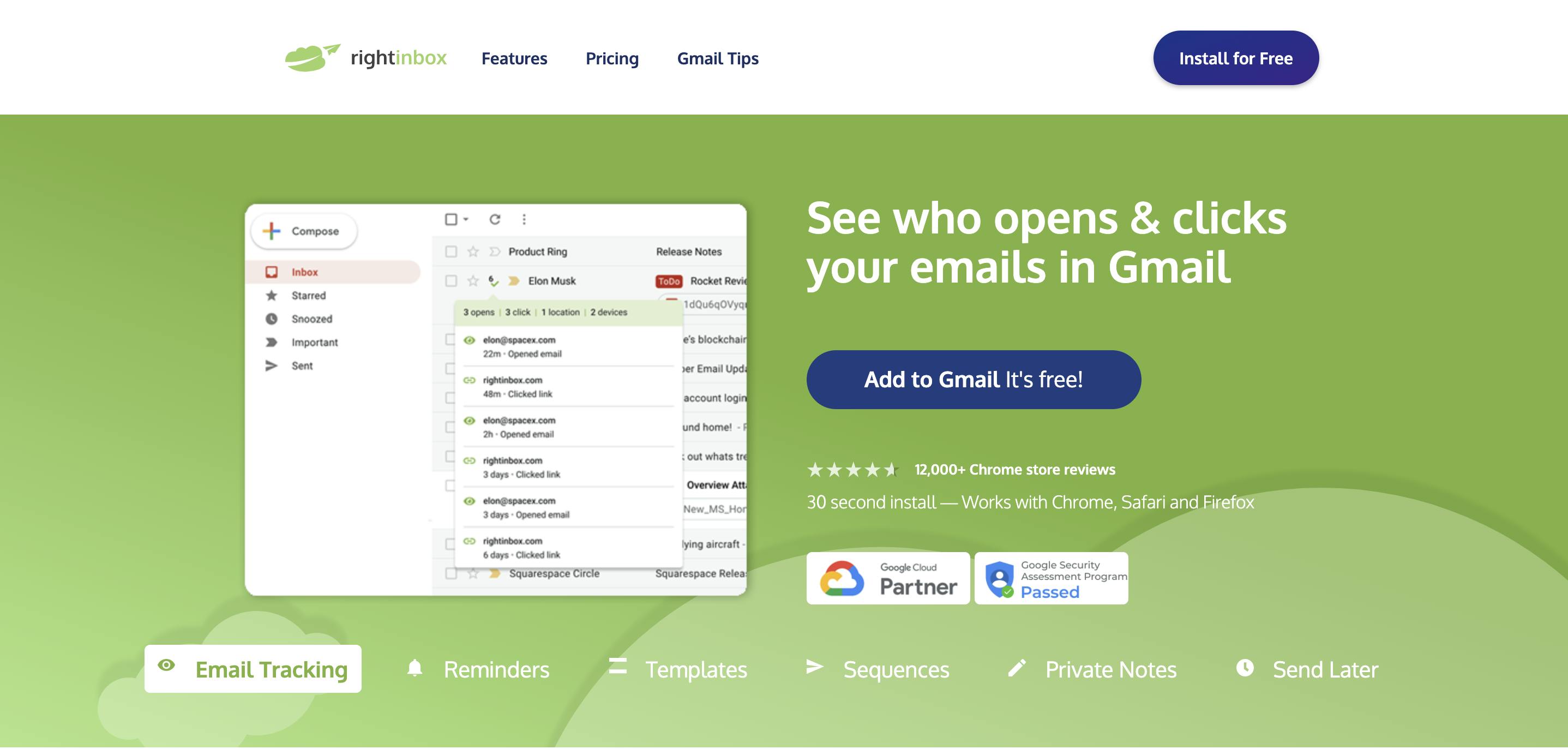 4. LUSHA
Lusha is a tool that helps recruiters to get B2B contact information in seconds. It is installed as a chrome extension to get direct phone numbers and emails of people in no time.
Features
It scans the candidate profile pages and provides accurate and latest contact details of candidates.
It enables the recruiters to gain the most recent contact details of a particular candidate.
PRICING: Starter version is free
WEBSITE: https://www.lusha.com/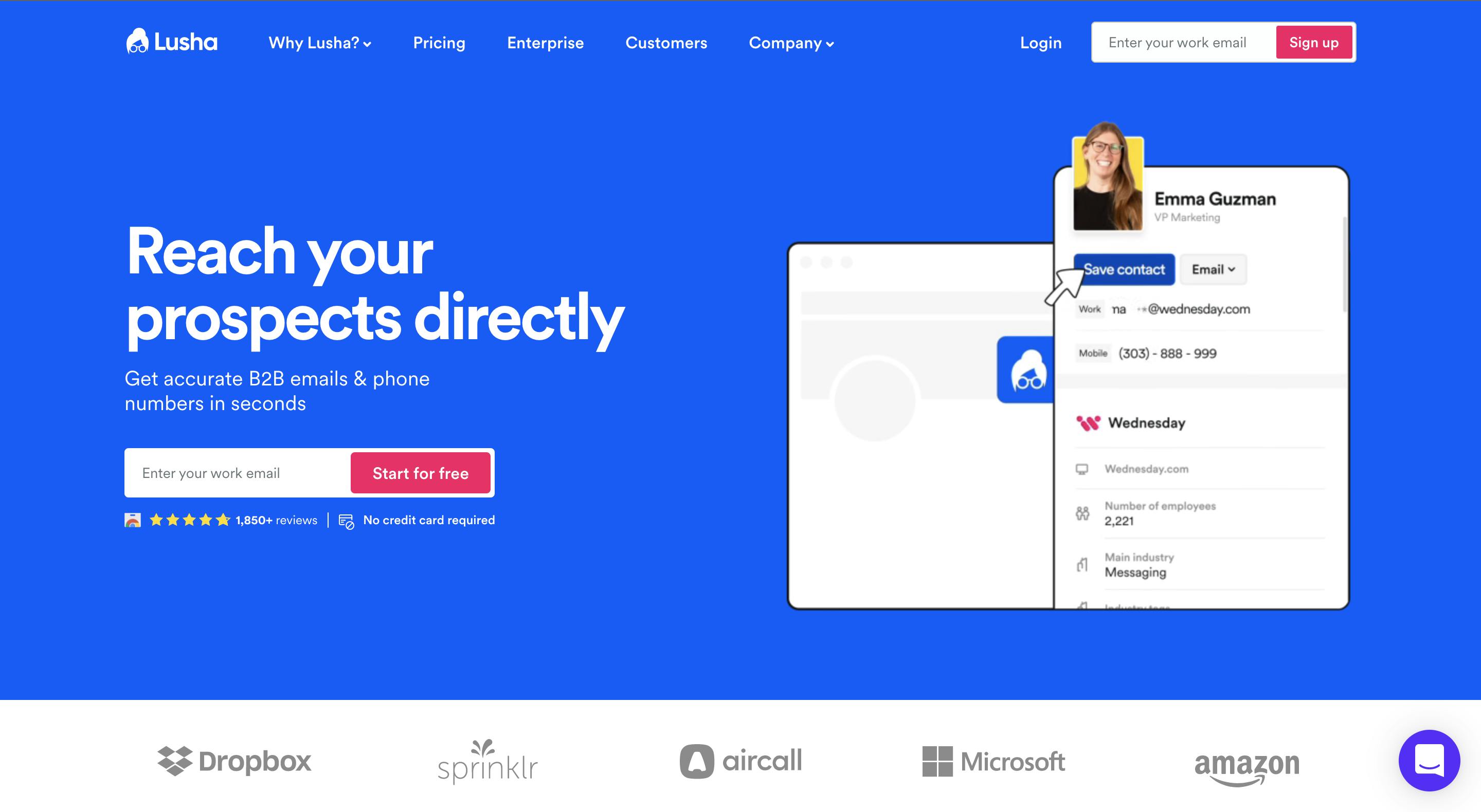 5. MIGHTYSOURCER
The MightySourcer is a chrome extension is an extremely easy to use, free tool for sourcing candidates. MightySourcer makes finding contact information for candidates simple and reach out to top talent.
Features
It helps to identify attractive candidates and provides their appended data, including contact information, skills, work experience, and education.
It give sixers the ability to invite candidates to apply for jobs instantly through 100 percent customizable email messages.
It also allows recruiters and hiring managers to share interesting profiles with their colleagues.
PRICING: Free for everyone and users automatically get a set number of free searches every month.
WEBSITE: https://www.mightyrecruiter.com/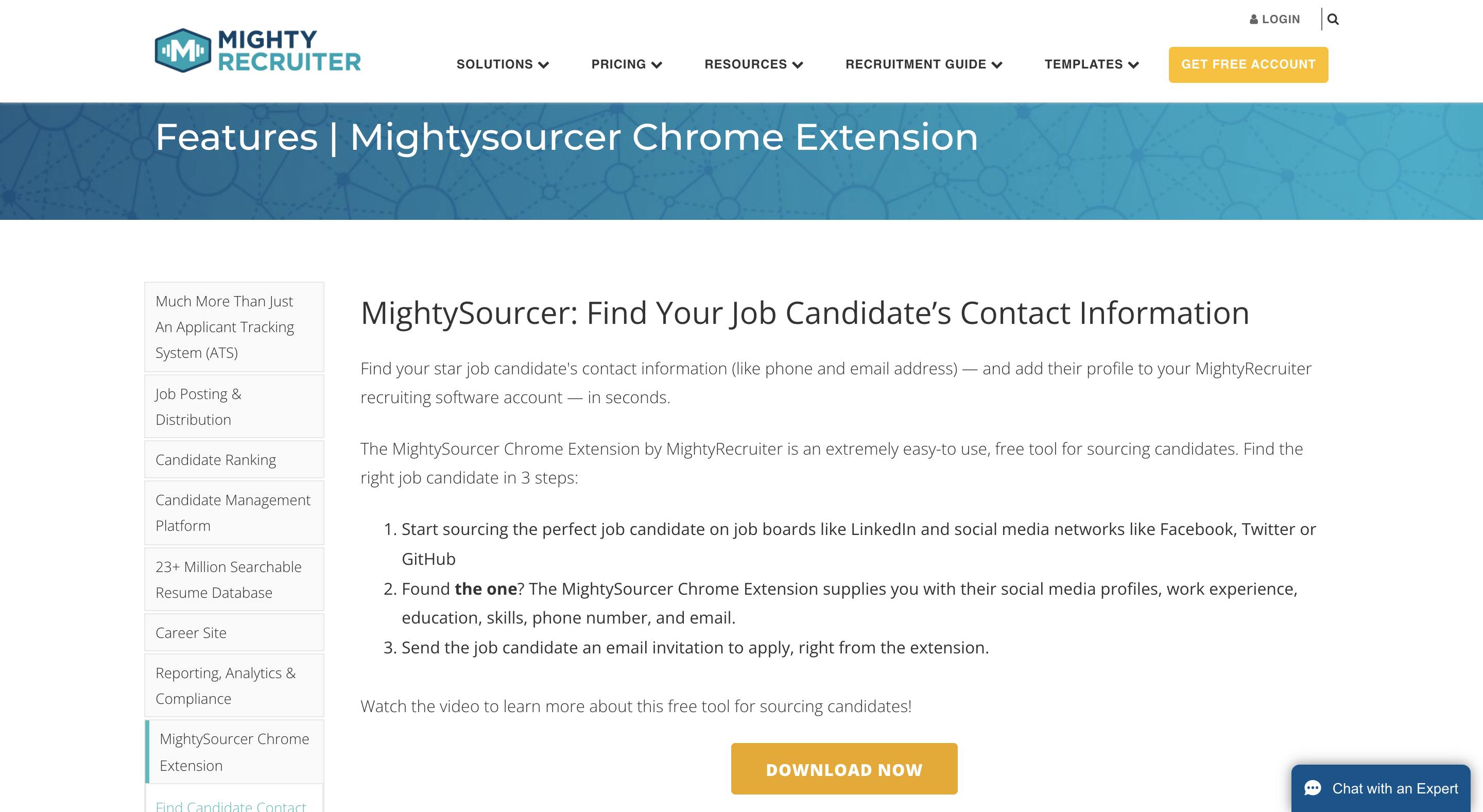 6. ZOHO RECRUIT
Zoho Recruit is a  cloud based applicant tracking system thats build to provide diverse, end to end hiring solutions.
Features
It provides sourcing techniques to enhance the visibility of your job opening to find talent.
It provides AI Assistance from identifying talent to mapping behavioural assessments of candidates.
It provides templates for consistent assessments and collaborate with with hiring team.
It helps to make right hiring decision with the right information.
It helps to spur up end to end recruitment process by automating all time consuming tasks.
PRICING: Free version is available
WEBSITE: https://www.zoho.com/recruit/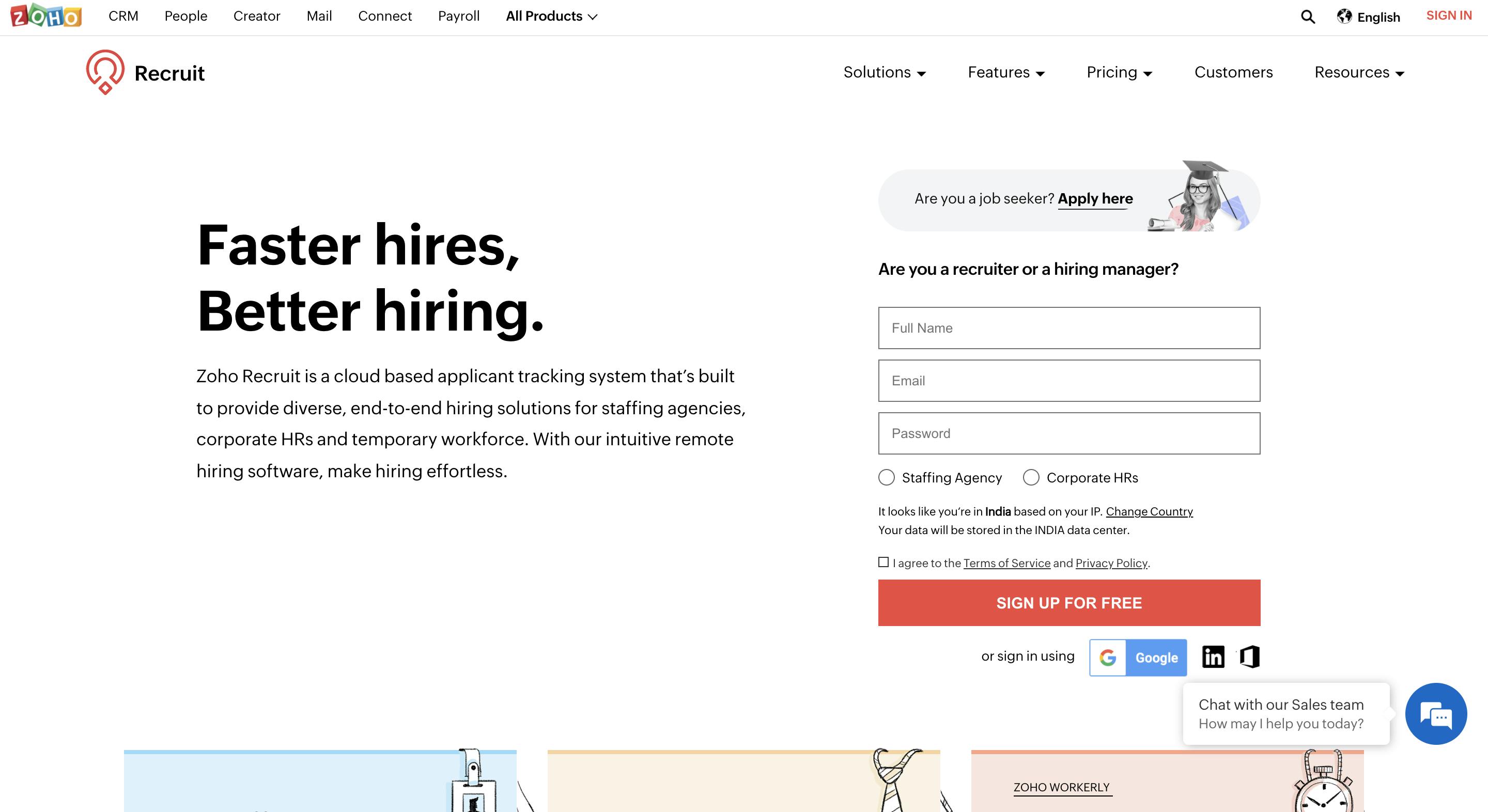 7. RECOOTY
Recooty is an applicant tracking system for organizations to build great teams. Recooty makes it easy to attract, engage and hire the best talents easily.
Features
It helps to create a perfect job description and post it to relevant channels.
It assists to build branded careers page and publish all current openings easily.
It helps out to hire faster through visual hiring pipelines.
It aids recruiters to schedule interviews, review applications and import candidates details and build your own talent pool.
PRICING: Free version is available with certain features.
WEBSITE: https://recooty.com/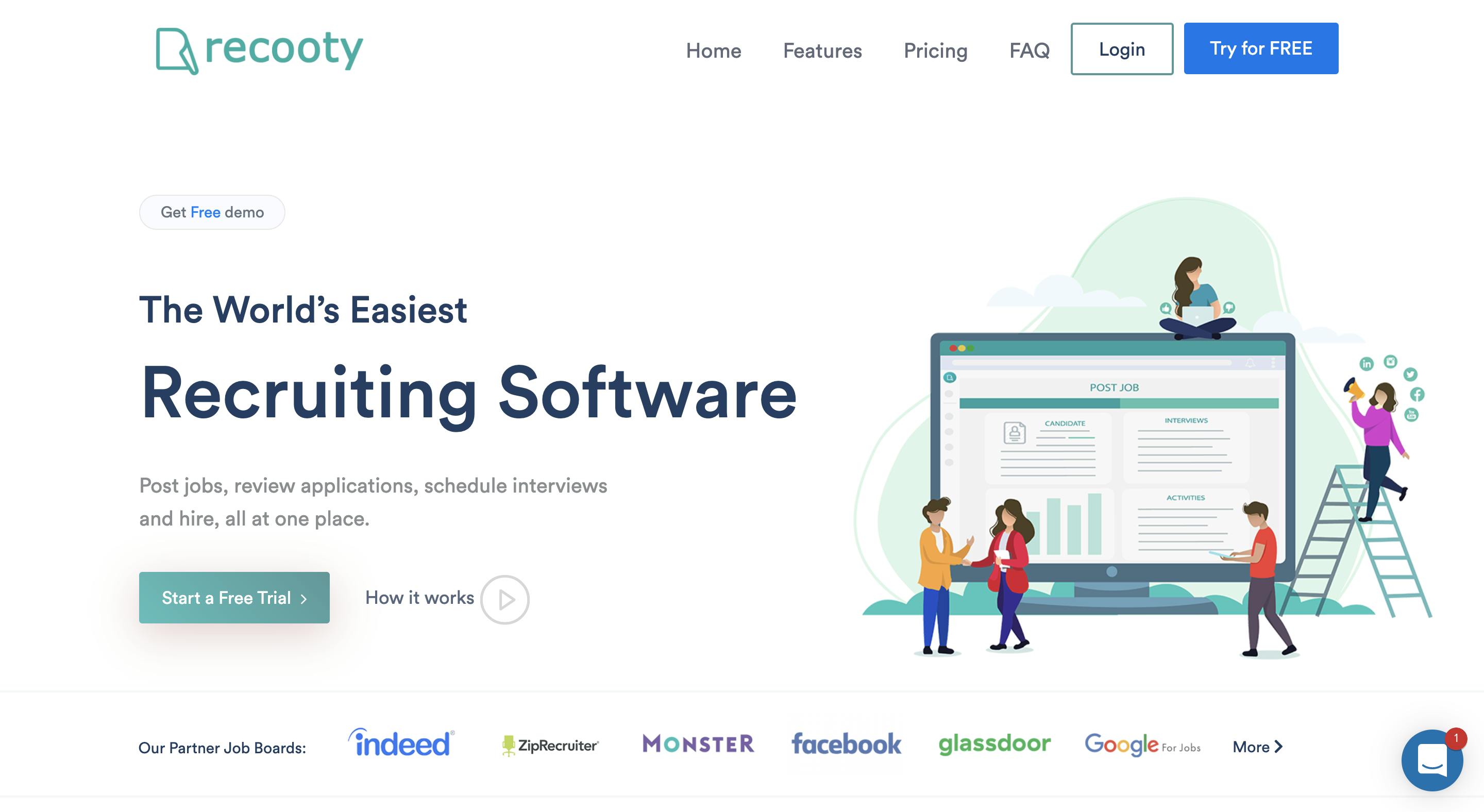 8. TRELLO
Trello is a collaboration tool that organizes your projects into boards. Trello is a tool that can be customized and used for anything from keeping information organized, manage the interview process, to onboarding new hires, and building a strong company culture.
Features
It helps to get a quick visual of which roles need to be filled.
It helps candidate tracking, to analyse the hiring process and future hiring needs also.
Recruiting pipeline trello board helps to handle multiple job posting.
It also aids recruiters to write descriptive texts, attachments, due dates etc.
PRICING: Starter version is free for the whole team
WEBSITE: https://trello.com/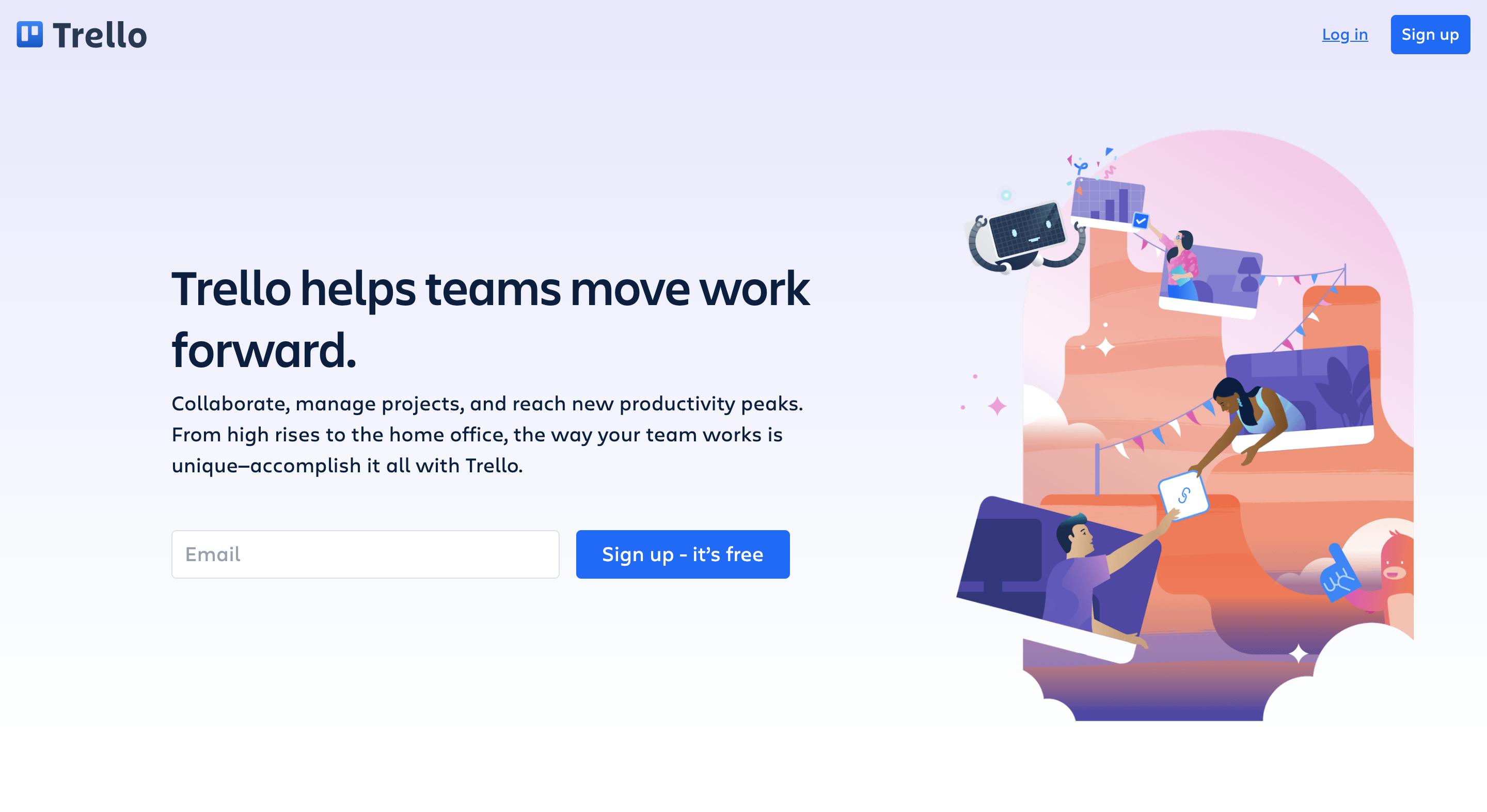 9. AMAZINGHIRING
AmazingHiring chrome extension helps you to see candidates' social footprint and professional background.it helps to find profiles on different sources with no effort.It helps recruiters to find, pre-screen and engage technical talents.
Features
It helps to find IT talents' social media accounts
It helps to get information about the prospects' current job and location.
It provides access to the candidates direct contacts including phone numbers and emails.
It enables you to find a candidate's full profile by their email address on any website or ATS.
PRICING : Free version is available
WEBSITE: https://amazinghiring.com/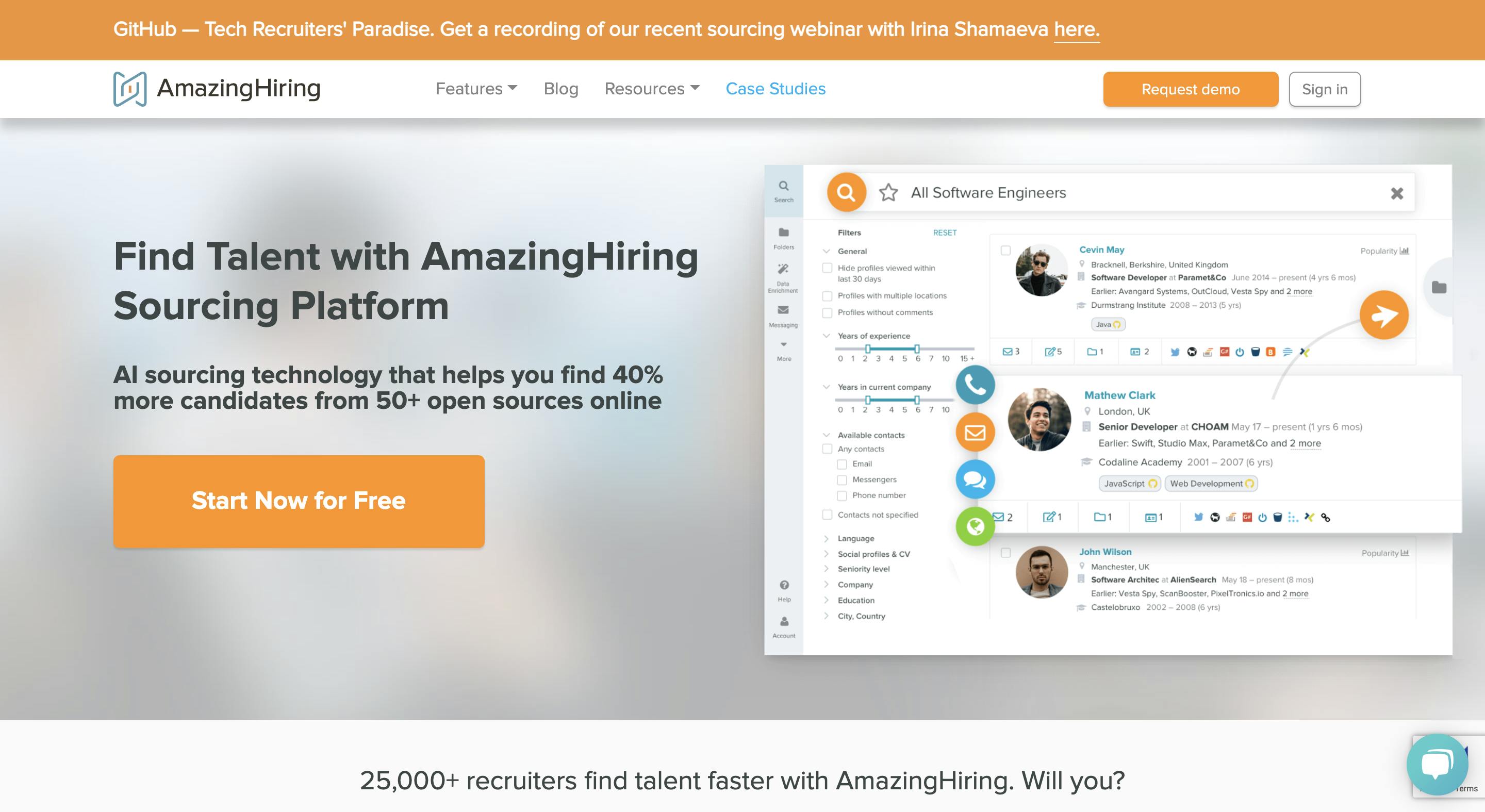 10. GRAMMARLY
Grammarly help recruiters to communicate more effectively.It helps in improving the style by providing appropriate suggestions.
FEATURES
It verifies texts for linguistic correctness.
It can be integrated with social media and many other applications used by the recruiters.
It helps to get your spelling and grammar right every time.
It provides you brief explanations that helps to improve recruiters writing skills.
Grammarly suggests synonyms and helps to expand your vocabulary.
PRICING: Free version is available
WEBSITE: https://www.grammarly.com/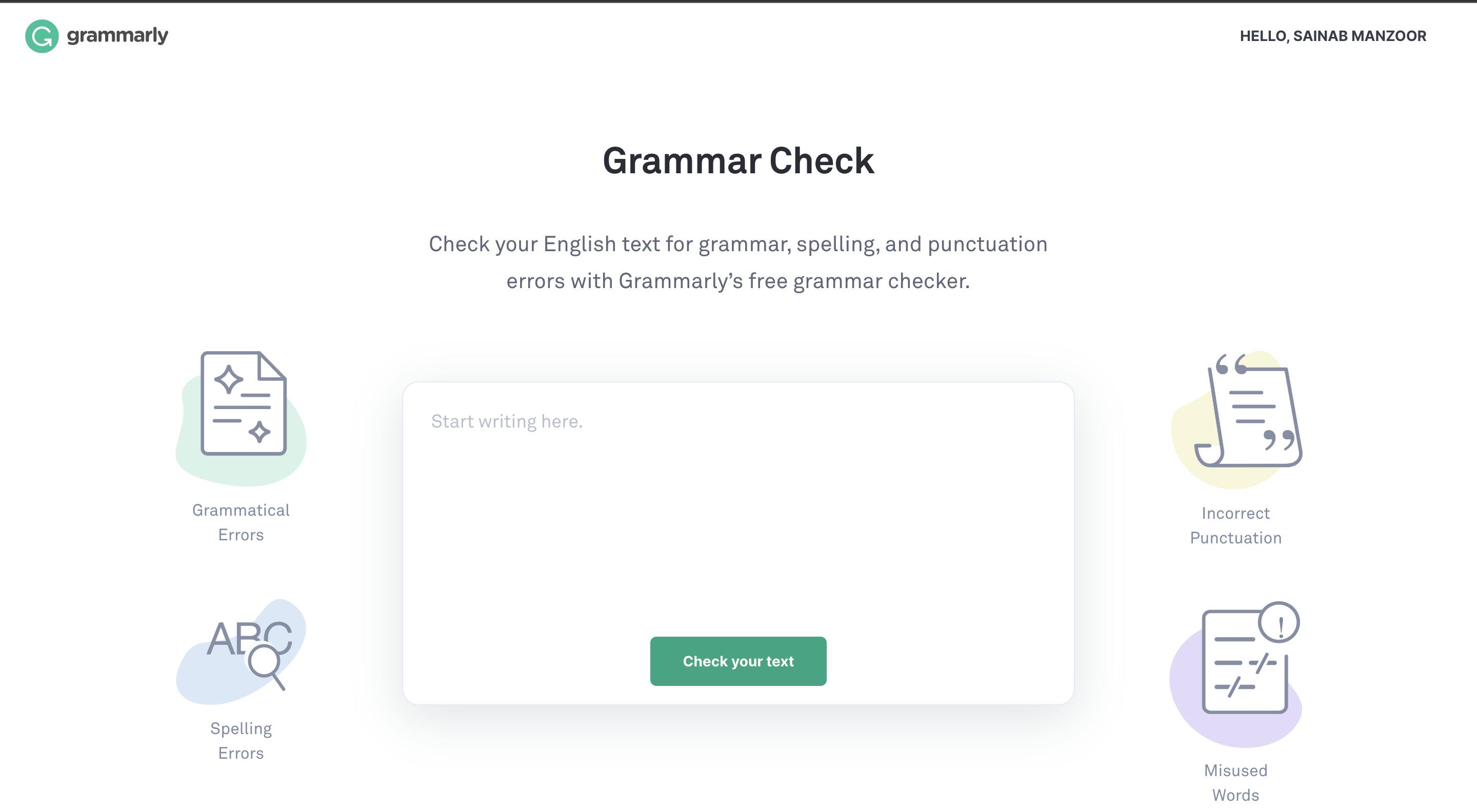 In a word, we presented the Best 10 free recruitment tools that benefit recruiters in their process. You can connect these tools and explore their features to come to a desirable settlement according to your requirements. Recruitment is an arduous process, making it simple and smooth is artistry.

Happy Recruting!